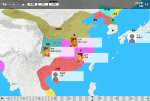 The World Historical Atlas is a world map which shows change of countries from the ancient time to the present time.

Ubuntu is a Linux distribution based on Debian GNU/Linux.
この記事では、Ubuntuでルーター等を使わずに直接PPPoE接続を行う方法を説明しています。
この記事では、Ubuntuに付属しているGnomeファイルマネージャーでファイルをダブルクリックしたときに起動するアプリケーションを設定する方法を説明しています。

Unicode is a standard for the character set, encoding and handling of text expressions.
UTF-8 is a character encoding scheme capable of all scalar value in Unicode.
x768 (1981 - ) is author of this site.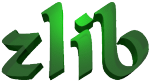 zlib is a software Library used for data compression. It uses Deflate algorithm, one of lossless data compression.